We have all noticed how, little by little, our computer has been losing that speed at the beginning that it had when we bought it. Programs that we install, junk files that are accumulated and long etcetera are the culprits of which our Windows begins increasingly slow. Let's see some tips to get back to having a start of Formula 1.
Select which programs start when we turn on the equipment
When Windows starts, there are many programs that start with this Operating System, and not all are essential. Therefore, we must control what programs are these and leave only those that are truly necessary. For this, we will go to the Task Manager (CTRL + ALT + DELETE or by right clicking on a free part of the Taskbar) and select the Home tab.
Here we can see all the programs that start when we start our computer, its status and, most importantly, the impact of the start of the activity on the hard disk and the CPU, that the higher it is, the more the computer slows down. We will disable those that we do not need and we will gain in speed.
Enable quick start in Windows 10
This option is very useful and simple to activate. We will go to the Control Panel and, there, to the Hardware and Sound option. In the Energy section, we will look for Change the actions of the start/stop buttons and make sure you have activated the option Activate quick start.
What we do when we activate it is to tell the system where the necessary files should be stored when we turn off the computer: if we do not activate it, they will be saved in RAM, but if activated, they will be saved on the hard disk, which is accessed faster.
The importance of the hard disk
The type of disc influences much more than we imagine. If we have to buy a new computer, the best thing is that we opt for one that has a hard disk SSD where to install the Operating System. If we do not want to get rid of our computer, we can evaluate the change of the old hard disk by an SSD and we will see how Windows flies in a corrupted flash drive.
Thinkpad T470p
The new Lenovo ThinkPad T470p offers us all the performance we need, both personally and professionally. Subjected to 12 rigorous tests of military specification and more than 200 quality controls, the Thinkpad T470p will withstand our hard day with us.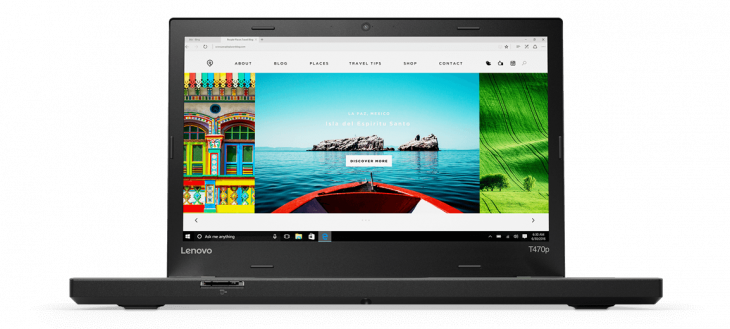 It has an Intel Core processor up to 7th generation that ensures fluidity in the applications and its SSD hard drive achieves a startup time three times faster, besides being 30% faster in opening files and with a transfer of 200 MB per second (compared to 50-120 MB / second of other discs).
The rest of the specifications are equally remarkable: 14 "Full HD IPS screen, battery with up to 12.5 hours of autonomy, convenient to transport (1.8 Kg and 24 mm thick) and full-fledged connectivity (ultra-fast network) LTE-A (4G) with WiFi Intel 2 × 2 11 ac + Bluetooth 4.2 ** (vPro) M.2.